Grandiose Movie Review Based on (some) Bloggers' Recommendations
I while ago, I wrote a post about my inclination to watch foreign films rather than mainstream movies and blockbusters. Although I was delighted by
Slumdog Millionaire
, entranced by Mickey Rourke's terrific performance in
The Wrestler
, a role which I think was made for Rourke alone, was amused by
The Reader
and loved seeing Anne Hathaway's performance in
Rachel Getting Married
as well as Sean Penn in
Milk
, I would rather go back in time and disclose my personal feedback on the films that were recommended to me by relatives, friends and bloggers.
I'm Not There
–
Recommended by a friend
Bob Dylan with David Blue, Robert de Niro & friends (1977) Bob Dylan Archive

I wasn't there. That's my review. The problem is that you have to know every minute detail about Bob Dylan's life to really appreciate this movie. Needless to say, I didn't do my research prior to watching this film and in the end, I ironically found it to be a little bit off tempo.
My rating: 6.3/10

The Band's Visit – Recommended by Angelo
Image from Amazon.com

I actually liked the naturally awkward mood that wrapped this film up into a neat little package filled with off-beat humor, personal insight on the characters' lives and the subtle yet defining moments that highlighted the significance of family ties and history. Although I don't think this movie is above and beyond, it's a good, amusing piece to watch if you're up for something to smile quizzically at.
My rating: 7.7/10

21 Grams – Recommended by Zeecu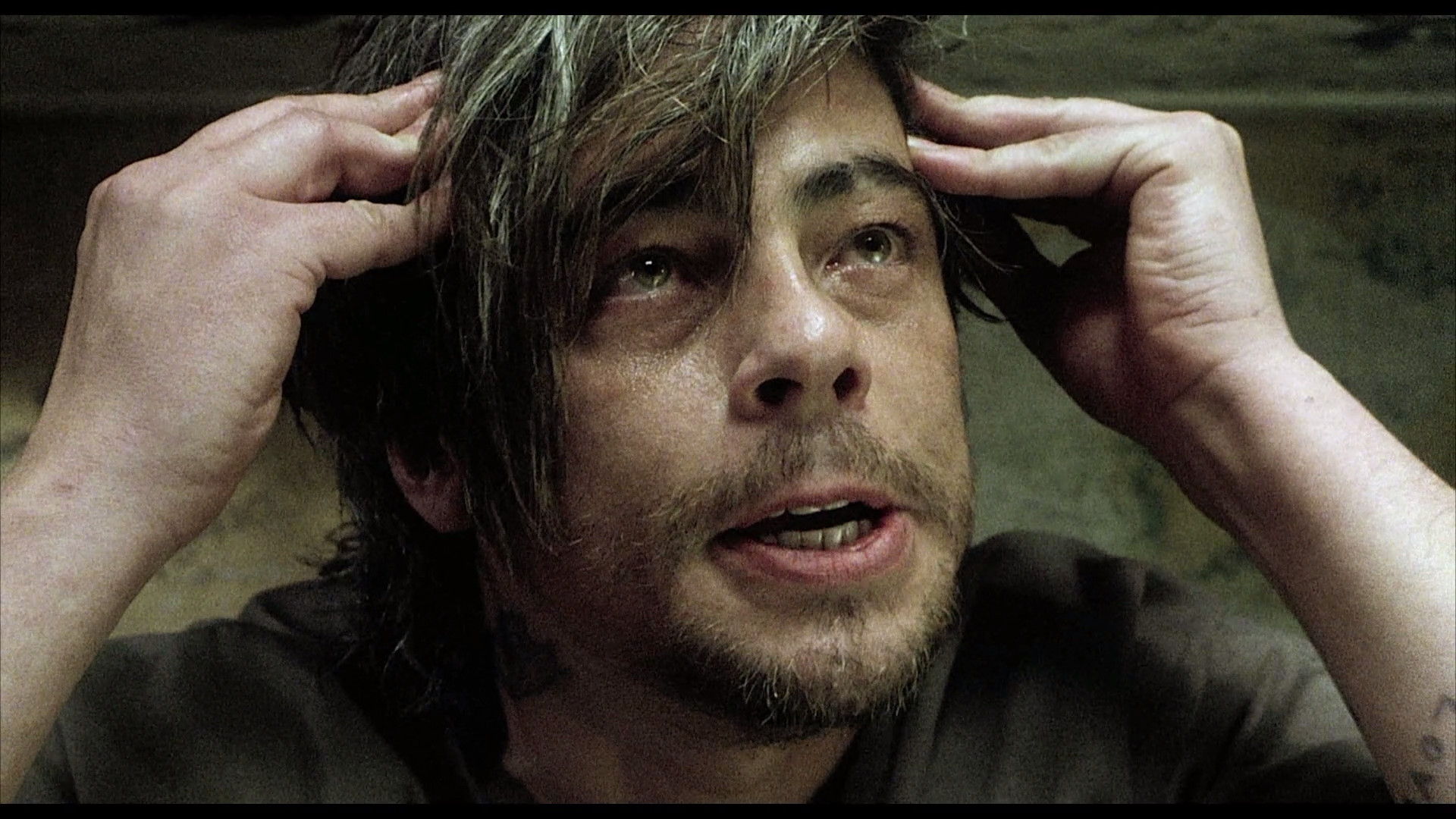 If you're inches away from committing suicide and you need a little push that'll make you drag a knife across your wrist before you jump in a water-filled bathtub, I would suggest you watch this film that was created by Uber-Depression Productions. 'Nuff said.
My rating: 5/10
Kramer vs. Kramer
–
Recommended by Sis
Image from SimplyStreep.com
My sister, a fan of romantic, dramatic films (think Unfaithful to Bridges of Madison County), was on my ass about this 80's classic for the longest time. A highly emotional custody battle between Dustin Hoffman and Meryl Streep, this tear-jerker shows you how far a parent can go for the love of his/her child.
My rating: 8.5/10

Volver – Recommended by Angelo, Zeecu and Ms. Baker

I really liked this movie. A friend of mine said that it's not Almodóvar's best film but I think it's at least one of his best. I'm a big fan of unconventional and familiarly sarcastic humor. This might not be the best adjective to describe this film but it was, in general, pleasant, mostly because of the strong sisterly and family bonds. There is a twist in the film that I did not figure out until near the very end. For people who saw this movie, I think you know what I'm talking about. And last but oh so not least, Penelope Cruz is absolutely gorgeous in this film. I seriously don't understand how she gets better looking with age! I saw her in
Jamón, jamón
with Javier Bardem and she looked pretty at seventeen years of age. But fifteen years later in
Volver
, she was simply a stunner.
My rating: 7.9/10
Fargo
–
Recommended by Big Brother
I've been wanting to see this movie for the longest time ever. The main characters and their quote-friendly dialogue are very memorable. This just might be the warmest film the Coen brothers ever made with quirky humor alongside gory scenes. If you're all right with bloody films so to speak, I'd definitely recommend this piece. It's simply raw, funny, smart and unique.
My rating: 8.4/10
Baraka
-
Recommended by a friend
Created 15 years ago and shot on 70 mm film, this beautiful, non-narrative film is a purely cinematic poem that links the mesmerizing wonder of humankind to nature. A definitive must-see.
My rating: 9.3/10
Trainspotting
-
Recommended by a friend
This 1995 pseudo-cult film is the sort of thing that lingers around three days after you're done watching it. It may be because I didn't know that the movie was about the self-destructiveness heroine had in mind for its users; at times it was confusedly morbid yet humorous, fatal but hopeful and in a lot of moments, disgusting. I wouldn't recommend this movie for those who're weak at heart; I certainly would've liked a heads up before I watched this flick. Then again, it is considered as one of the classics that slip right into cult films that glamorize sex, drugs and violence such as
Pulp Fiction
and what not. If you want to watch something new that will give you a little shock, I'd give this a go.
My rating: 8.9/10
There were a lot of other films that were mentioned on the previous post by Ms. Baker,
Zeecu
,
Angelo
, Dalal Arch,
The Universal Refusenik
and
Bodie Broduas
, and I do plan to order and watch them. So, thanks to the aforementioned bloggers :) And if the rest have any suggestions on what to watch, let me know!
MP3's...
Gary B -
It's All Right
The Long Lost -
Woebegone (Flying Lotus' Luckiest Charm)
AFTA-1 -
The Time in Between
Trio Mafua -
Quente
at 8:30 AM